Blanc de Blancs

BRUT
Half-bottle / Bottle / Magnum 
Our Champagne Blanc de blanc reflects the pure expression of Chardonnays which blossom marvelously on our South facing slopes with a chalk subsoil. This Champagne is made from an harmonious blend of 'cuvées' added of a part of reserve wines. A wine of high quality is then able to be created, all along the years.
The freshness of the Chardonnay with its nice long finish highlights an elegant nose of white flowers and citrus fruits aromas.

It is a gracious « cuvée » that will appeal to the greatest number of people. This Blanc de Blanc will be able to be enjoyed at any time of the day, during a meal, to accompany a sea foods platter or for a reception.


Blanc de Blancs

DEMI-SEC
Bottle
This 'cuvée' has been produced on the same basis as the Blanc de Blanc. This a more sugar dosed champagne that will create a round body and a sweet lingering finish.
The freshness of this Champagne will be a real ally for lovers of smoothness and sweetness.


Millésime
Bottle 
Our Champagne Millésime reflects the unique wealth of our terroir in its greatest years. It has been made from a selection of the most qualitatives grapes picked on our oldest vines.
This is an exceptionnal wine composed only with Chardonnay, which sparkled of finesse and elegance. Its seductive effervescence will make you discover the generosity and the richness of its nose of white flowers.

The Champagne Millésime is a limited edition, it has to be tasted during privileged moments with lovers of delicacy, for an aperitif, to accompany a sea foods platter or for a reception.


O

R DU TEMPS

Bottle

Tick-tock, tick-tock, tick-tock… We should not rush things, that's the motto for having created this exceptional cuvée.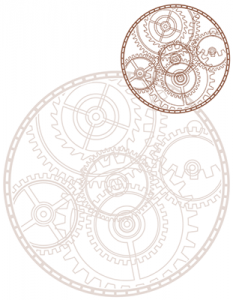 This Champagne owns a superb aromatic complexity. It has been vinified in centennial oak barrels and was given daily attentions.
Prepared to be transported « Hors du temps » with this Champagne. Enjoy it in intimate or sumptuous moments.« Hors du temps » is a very limited edition, accompanied of its luxury case


Blanc de Noirs
Bottle / Magnum / Jeroboam 
Fruit of the blend of the three grape varieties of Champagne (Chardonnay, Pinot Noir and Pinot Meunier) this cuvée gather fullness and freshness thanks to aromas of white flowers and hints of red fruits.
This wine is typical and robust. To be open during an aperitif or throughout the meal.

Blanc de Noirs Réserve
Bottle
Beautiful harmony for this blend of our 3 grape varieties (Chardonnay, Pinot Noir and Pinot Meunier) including a large proportion of reserve wines.
This wine gather a lot of suppleness and fruity tasting with a pleasant freshness.
The Blanc de Noirs Réserve will delight you in various opportunities and you could also surprise your guests during cheese service..


Rosé
Bottle / Magnum  
A delicate and sensual champagne. A "feminine" cuvee revealed by its transparent case which allows to glimpse a light dress, of a pink light or even salmon, according to the luminosity.
The charm of the Champagne Rosé with fruity and acidulous flavors is exalted by a beautiful effervescence.
An accomplice for a sudden desire, an aperitif, and in agreement with fruity desserts (strawberries in particular)


Symphonie
Bottle
A lot of conviviality for this seductive vintage, elaborated from a selection of our three grape varieties of Champagne. You will find out all their characteristics in this cuvée gourmande, which combines freshness and fruity, as well as some grilled flavors.
From a grape harvest with a nice balance, we made a limited edition for lovers of delicacy.
To serve as a gourmet aperitif, with some spicy dishes or as a result of a dinner.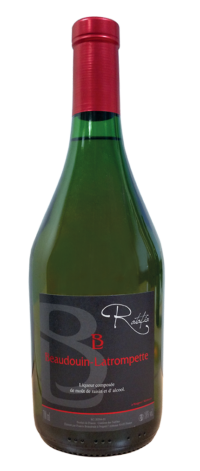 Ratafia
Bottle
This Champagne spirit is made from musts of fresh grapes and eau-de-vie champenoise aged in oak barrels.
While waiting in barrel, the Ratafia acquires its beautiful amber robe and its softness.
You will appreciate it fresh as an aperitif, but also to accompany the melon, the foie gras and the chocolate desserts.